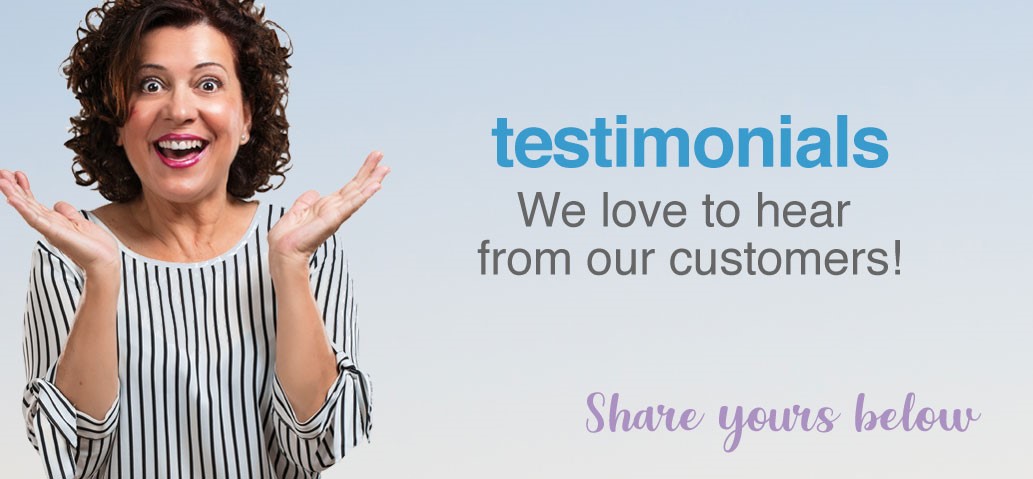 Overall Rating: 97.27%
Average Rating: 9.73/10









I bought the tummy pillow as a gift for a family member when I found out she was having a hysterectomy in just a few days. It shipped out right away and arrived in time for her release from the hospital, even during the busy holiday season. She said she was using it, that she loved the color and that most of all it made her feel loved. I was very grateful for the Hyster Sisters when I had my own hysterectomy 15 years ago, and I am happy to see that they are still going strong.
This binder with cold/hot packs is amazing! I have tried other binders before which were too bulky. This 6 inch binder is the perfect size for a binder! It's so comfortable that I forgot I even had binder on! I would recommend this binder for anyone have a hysterectomy.
I bought several items from the Hysterectomy store & they arrived right before my surgery date. The tummy pocket pillow I used right away on the way home from the hospital. I'm so glad I purchased the binder set with silky sac & used everything in my two week recovery. I didn't think I would use all the items but I did. So glad I did bc this surgery was more serious than I've ever gone through. Purchase with confidence. You won't be sorry!
Bought ice packs and abdominal binder and I am still wearing my binder 24 hours a day (3 months out from surgery) because it is so comfortable and helps so much with weird feelings. NO TUMMY BLOATING AT ALL! Well made products, incredibly helpful for healing. Buy from here and use their products, they know what they are doing!
I read about your product
before my hysterectomy, and ordered the kit with two bands, two cold/hot packs, and a
washing kit. I used the pocket band for months post op, and then off an on over the past few years for pelvic pain.Unbelievable what a difference it made post op. I've told anyone I meet who is going to have a hysterectomy to get them. (I've also loaned mine out for a friend having back pain and used it for my hubby's sore ankle.) I can't say enough good stuff about this purchase, it made a huge difference to me. I also used the plain band for my return to work and it helped immensely. (And, a friend used it after her baby to feel like things were being held up!) Love the product,it was an absolute game changer.
I purchased the post-op panties. I bought two sizes as I figured I would need a bigger size for right after my surgery and then go down a size after the first month. These were a GREAT purchase! I could not have gone back to work without them!! They were comfortable and I was able to feel supported without pressure on my stomach. I donated the second package away, as I only used the one size. I would recommend these to anyone!! Thank you for making it easy to purchase!
The items arrived on time and in tact. I love to lounge around In my big t-shift along with the mini fan which can be used discreetly.
Last 2018 I had surgery9 ( hysterectomy) and did ordered 3 items the pocket pillow and 2 binders
it was very useful especially the pocket pillow or tummy pillow since I have to put a cold on top of my tummy plus so as the binder to support when you want to walk for exercise.
I had a radical hysterectomy at age 65, and your binders offer the most comfortable support so essential to proper recovery. I cannot say this with enough emphasis. Thank you!
I ordered the binder pack and shirts and mesh panties. I was pleased that they were delivered well in advance of my surgery. I returned the binder pack and one pair of mesh panties and one shirt because the hospital provided me with a binder and one pair of mesh panties after my hysterectomy. I didn't know the hospital would provide these items for me. Since none of the packages were opened, I was able to return the unused items and received my refund very promptly. I highly recommend ordering from Bluebird Sisters store.