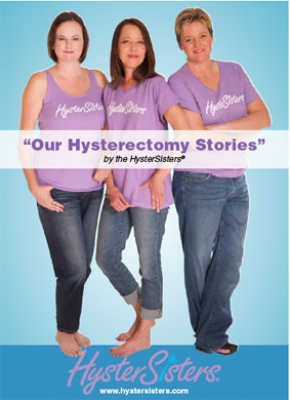 Description
Our Hysterectomy Stories

We selected these stories from among our large, online community of over 350,000 members to compile in this book. Their stories represent the different types of hysterectomy and unique experiences of each. We hope you'll find this e-book as helpful and reassuring as a warm hug from a good friend as they share their stories of their hysterectomy experiences with you.

Abdominal hysterectomy, vaginal hysterectomy, laparoscopic hysterectomy, GYN cancer and hysterectomy and robotic hysterectomy stories are found in this book from a variety of our HysterSisters members over 18 years in our HysterSisters.com community. NOTE: THIS IS A DIGITAL DOWNLOAD BOOK - PDF format. Once purchased you will receive an email with a link for immediate download.


You may also like...